Our Motto card for 2019.
19th April 2019.
A video of the Churches Together in Whitton
Walk of Witness along the High Street on Good Friday
has been added to our video Gallery and some
photographs of the walk have been added
to our Photo Gallery

7th April 2019.
Some photos of our Church Anniversary Lunch
have been added to our Photo Gallery

1st April 2019.
Our Sunday Services and Special Events
pages have been updated.

News stories from the Baptist Missionary Society around the world...

Please take a moment to 'sign' our Visitors book and leave your comments about our site.
You can read what others have said on our comments page.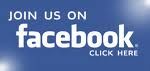 If you would like to receive an e-mail when our site is updated you can join our mailing list by going to the
Mailing List page. You can also change your e-mail address or unsubscribe from there.

To help you find your way around our site you will find a menu at the bottom of each page.
Clicking on the page title at the top of the page will take you back to our Home Page.
We hope you find your visit to our site interesting,
we aim to update it on a regular basis so come back in a week or so and see what's new.

This site is created and maintained by Peter Boulter