Our Motto card for 2020.
1st September 2020
Our Sunday services have now restarted.
Please read the notice on our
Sunday Services page.

Our Weekly Activites page has been updated.
All our weekly activities remain suspended
until further notice.

24th August 2020
Some photographs from the first service for our
Urdu speaking congregation have been added to
our Photo Gallery.

News stories from the Baptist Missionary Society around the world...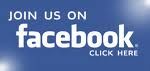 To help you find your way around our site you will find a menu at the bottom of each page.
Clicking on the page title at the top of the page will take you back to our Home Page.
We hope you find your visit to our site interesting,
we aim to update it on a regular basis so come back in a week or so and see what's new.

This site is created and maintained by Peter Boulter