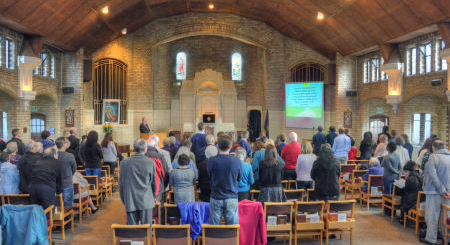 10:30 am. Morning Worship and Sunday School.
A supervised creche is available during the morning service for children under 3 years old.
6:30 pm. Evening Worship.
First Sunday of the month only.
Tea and coffee are served after the morning service.

Holy Communion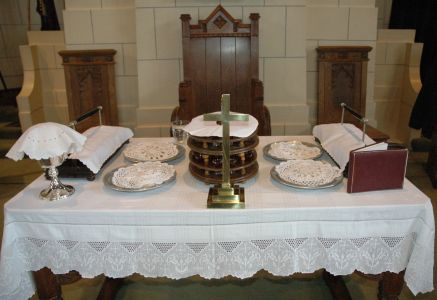 First Sunday of each month in the evening.
Third Sunday of each month in the morning.
We welcome all who love and serve the Lord Jesus Christ to share with us in the celebration of communion.
The book on the right hand corner of the table contains the names of all the Church Members and is placed on the table during Communion as a reminder of the whole Church family, both past and present.
September 2017.

Sunday 3rd.
10:30 am. &quotWhy spread the Good News.&quot
Luke 15:1-2 & 11-32
Gordon Hindmarch.
6:30 pm. Prayer and Communion.
Sheila Collins

Sunday 10th.
10:30 am. &quotReluctant Evangelists.&quot.
Luke 5:1-11
Gordon Hindmarch.

Sunday 17th.
10:30 am. &quotGood News for the Lost.&quot
Luke 19:1-10
Gordon Hindmarch.

Sunday 24th.
10:30 am. Harvest Service
&quotDifferent Reactions to the Good News&quot.
Mark 4:1-25 Gordon Hindmarch.