10:30 am. Morning Worship
Communion 3rd Sunday of the month.
Tea and coffee are served after the service.
2:00 pm. Afternoon Congregation
Communion 1st Sunday of the month.
Urdu/Hindi speaking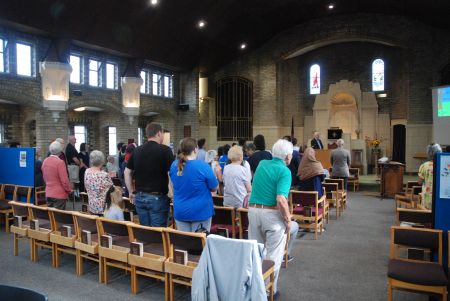 Covid-19
While most of our chairs are back in rows we have retained
a section of chairs around tables for those who wish to
continue with social distancing. Use of the hand sanitizers
and wearing facemasks is a now matter of personal preference.
August 2022

Sunday 7th
&quotIsaiah - the Prophet who spoke
with God, Kings and People &quot
Isaiah 1: 1-20

Sunday 14th
&quotJeremiah - the Prophet who
called for Repentance &quot
Jeremiah 1

Sunday 21st
&quotEzekiel - the Prophet who
preached Hope to the Exiles &quot
Ezekiel 1
Communion

Sunday 28th
&quot&quot