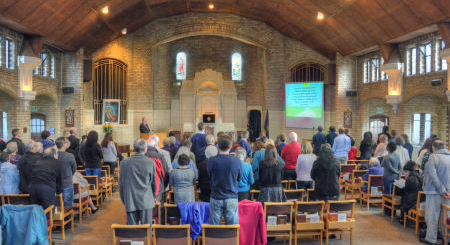 10:30 am. Morning Worship and Sunday School.
Tea and coffee are served after the morning service.

Holy Communion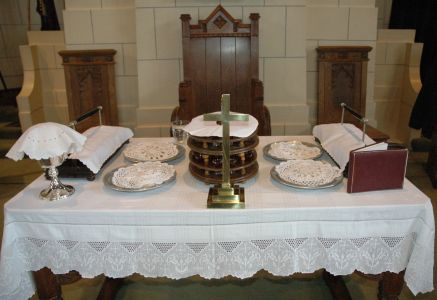 Third Sunday of each month in the morning.
We welcome all who love and serve the Lord Jesus Christ to share with us in the celebration of communion.
The book on the right hand corner of the table contains the names of all the Church Members and is placed on the table during Communion as a reminder of the whole Church family, both past and present.
October 2019.

Sunday 6th.
10:30 am. Parade Service
&quotSeek Serve and Follow Christ .&quot
Matthew 25:31-40
Gordon Hindmarch.

Sunday 13th.
10:30 am.&quotGod Talk - How important is Theology?&quot
1 John 2: 18-27
Andrew Ruffhead.

Sunday 20th.
10:30 am. &quotKnowing God - Like Father, Like Son.&quot
1 John 2: 28 – 3: 10
Gordon Hindmarch.

Sunday 27th.
10:30 am. Harvest.
&quotBeing in God's Family – Blessed Assurance.&quot
1 John 3: 11- 24
Gordon Hindmarch.