Some photographs of Avenue Baptist Church.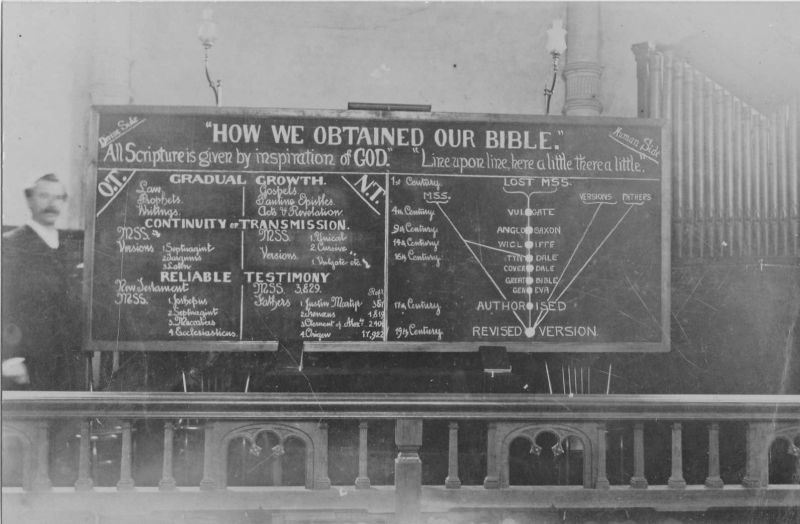 Rev.Underwood inside the Avenue Church with an interesting visual aid.
(These photographs were kindly provided by Roslyn Ballinger, the great granddaughter of Rev.Underwood's brother.)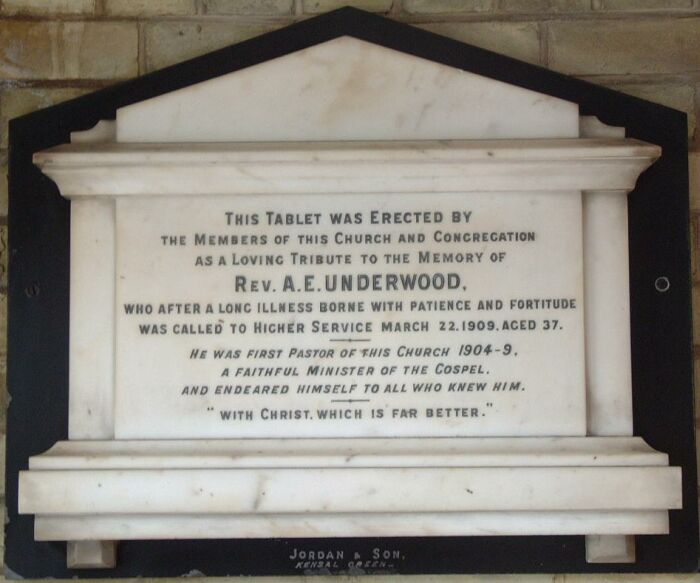 This memorial plaque to Rev.Underwood is now in Whitton Baptist Church.
This site is created and maintained by Peter Boulter.