Quarry Hunslet locomotives
Hugh Napier and Velinheli
On display at Kings Cross
14th February 2018.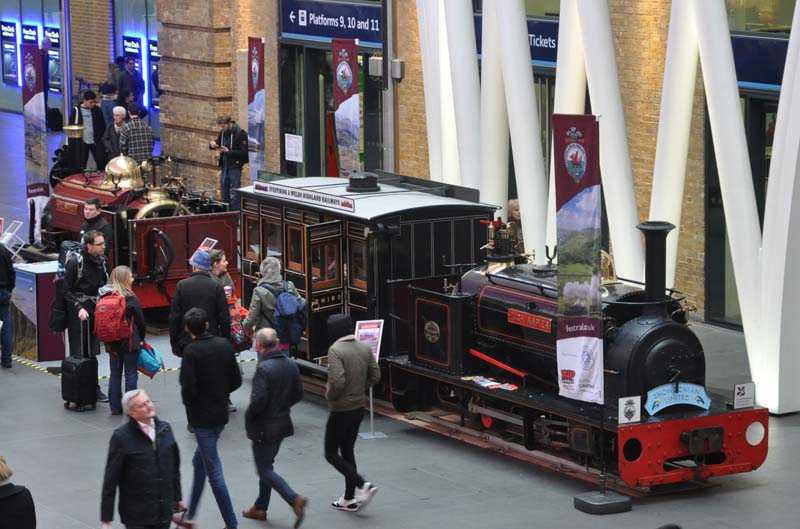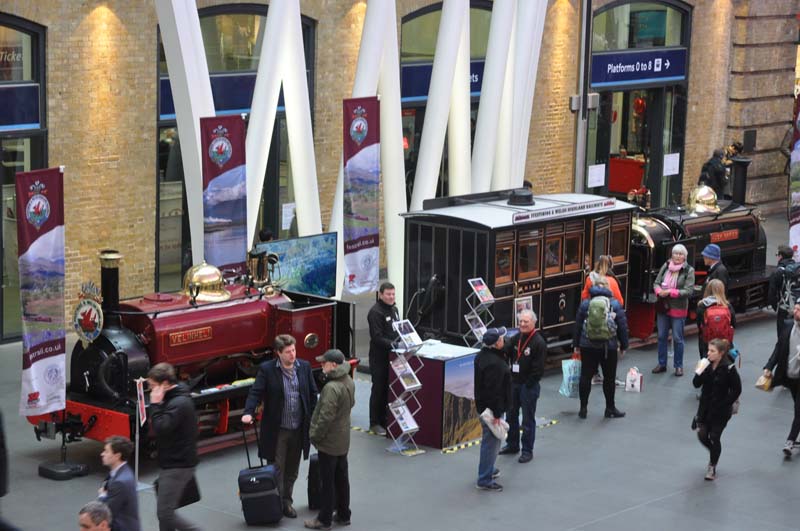 The 'Quarry Hunslets' were built by the Hunslet Engine Company
to work on the narrow gauge railways in the slate quarries of North Wales.

Hugh Napier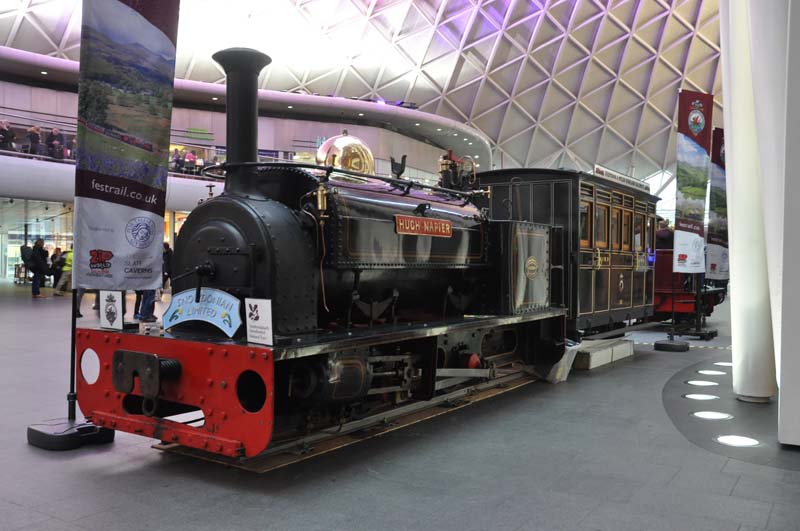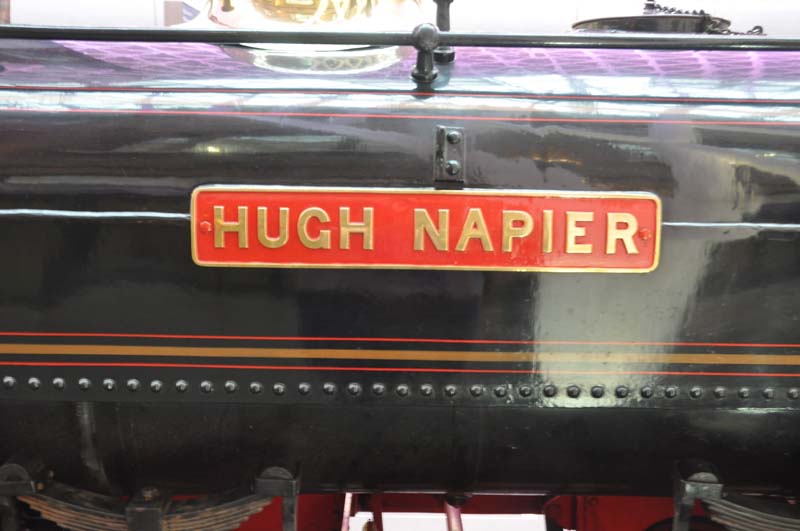 Built in 1904 and worked at the Penrhyn Quarries.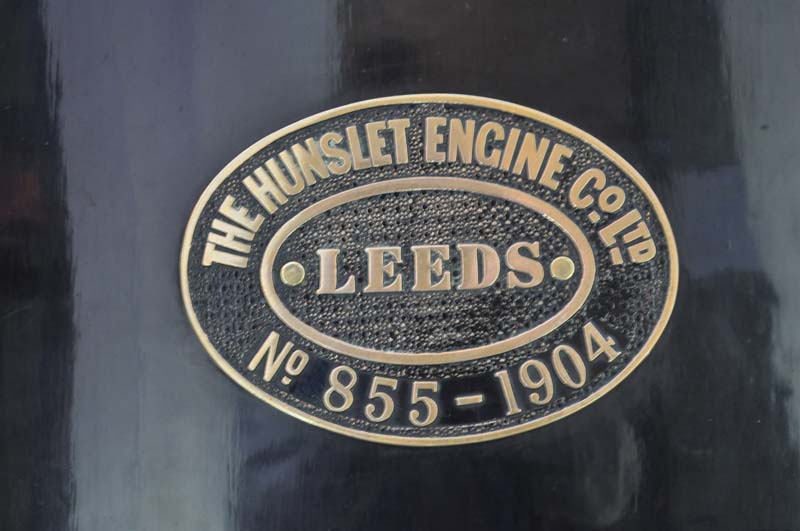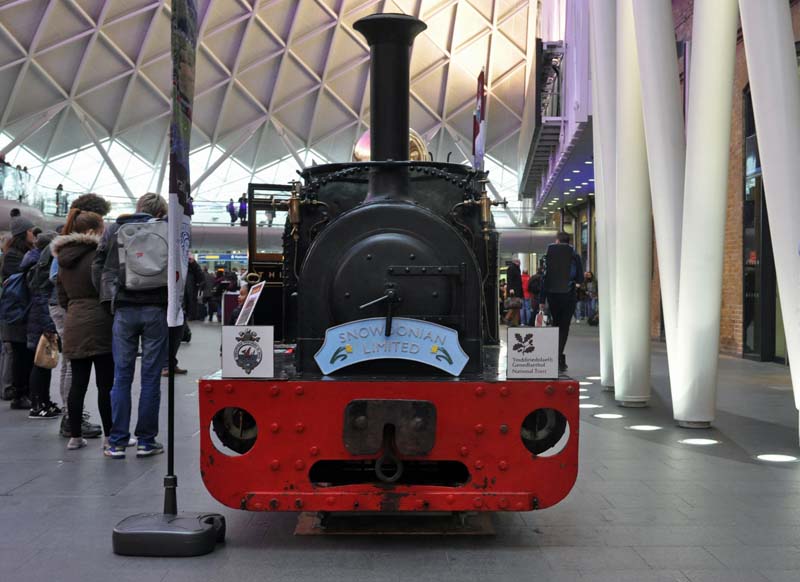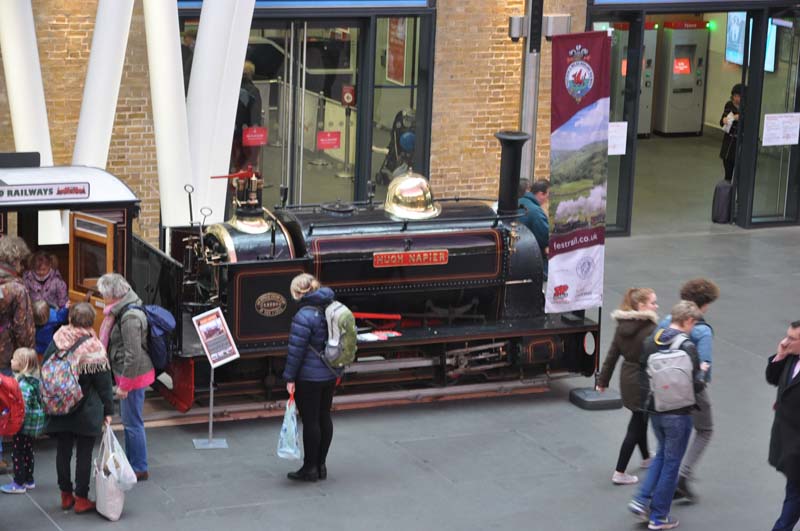 Velinheli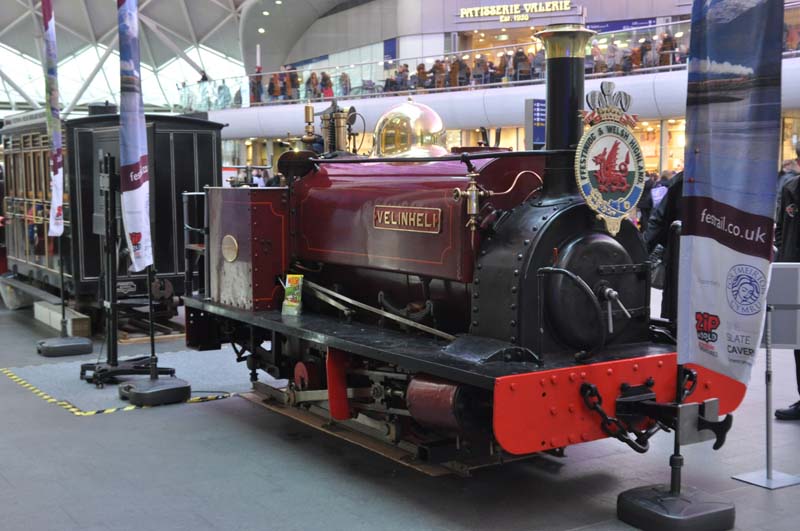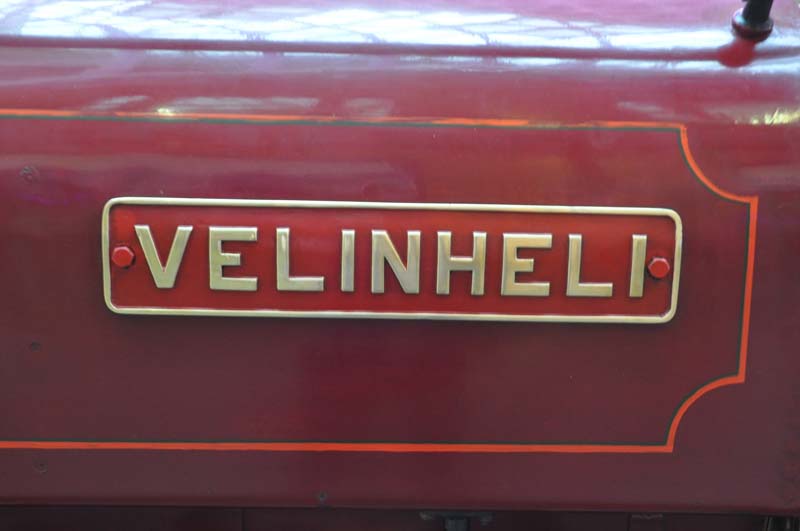 Built in 1886 and worked in the Dinorwic Quarry.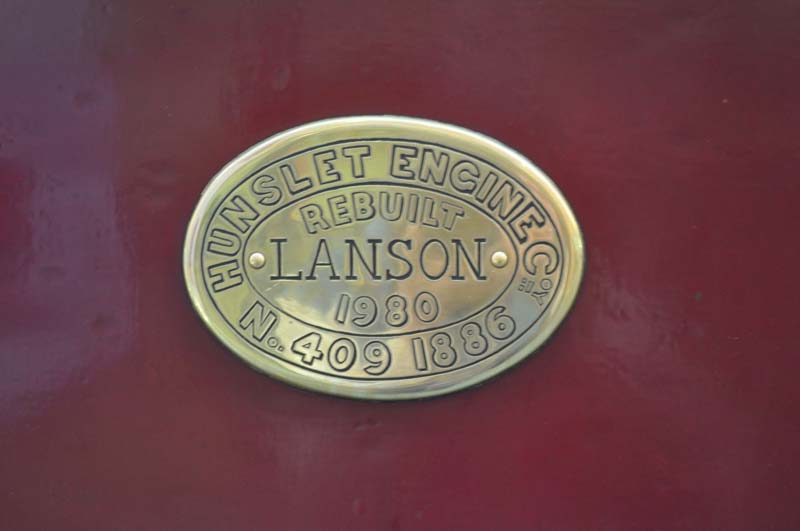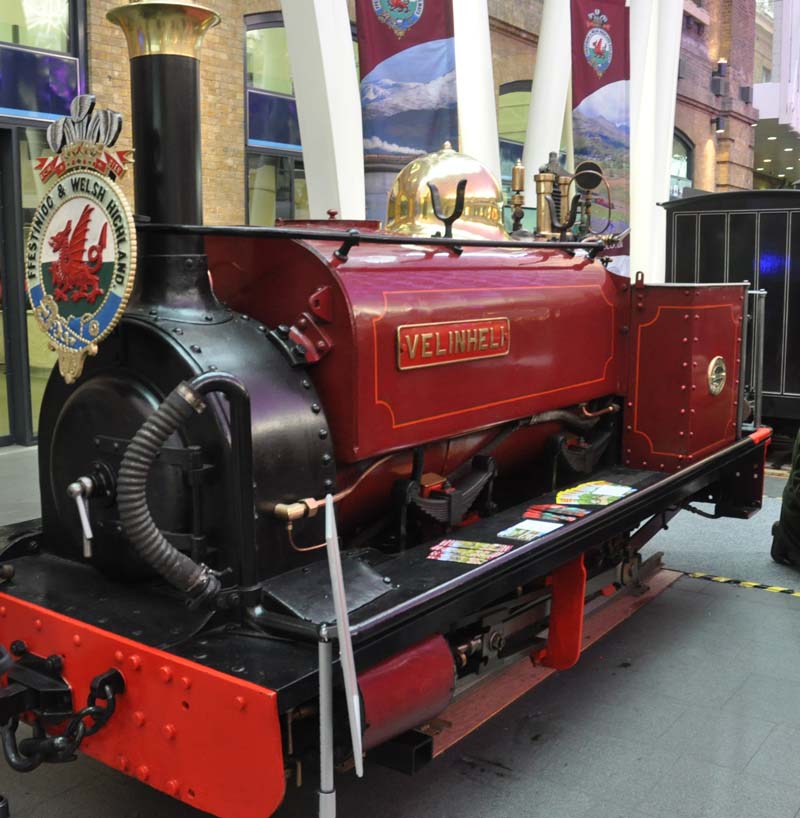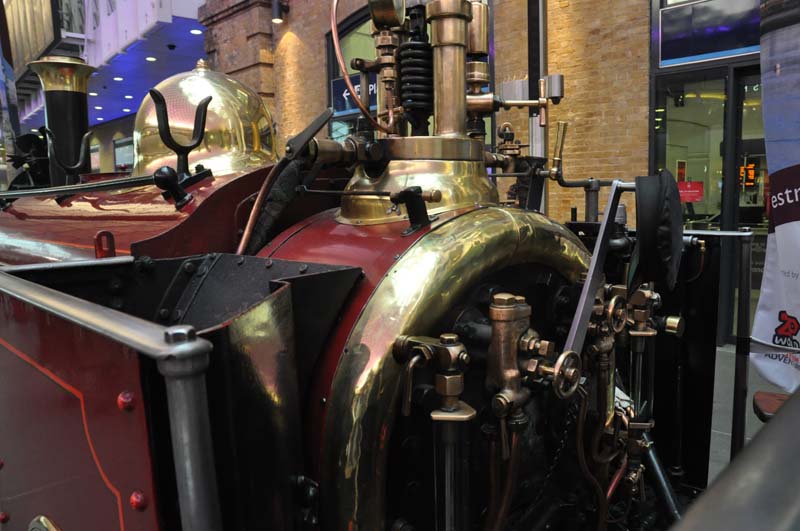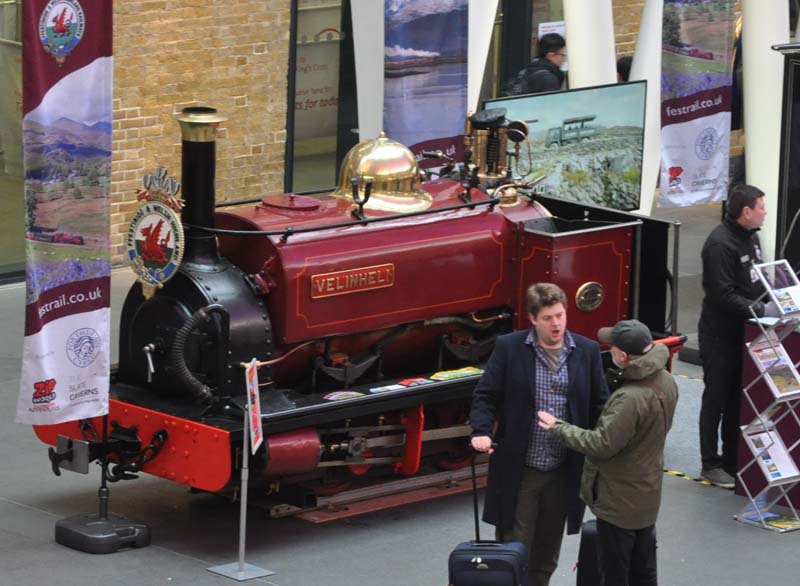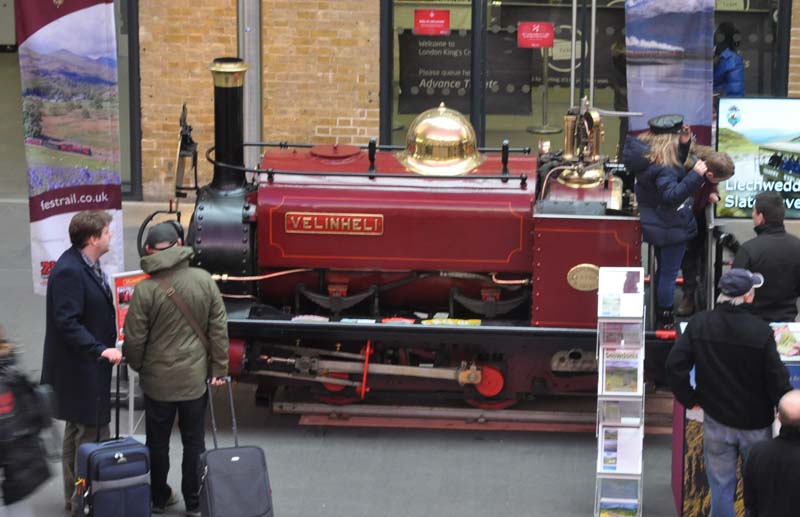 Photographs © Peter Boulter 2018