The boundaries of the City of London are marked by short black posts each carrying the
City's coat of arms. But at ten locations around the City the boundary is marked by a dragon.
(The City of London's Coat of Arms has two dragons supporting the City's crest.)
The two Victoria Embankment Dragons.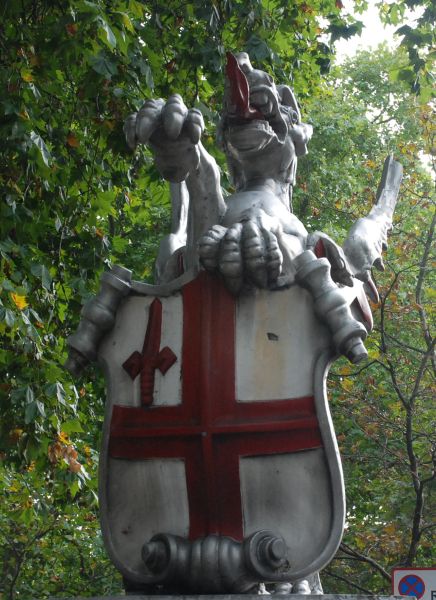 These are the original dragons on which all the others are based.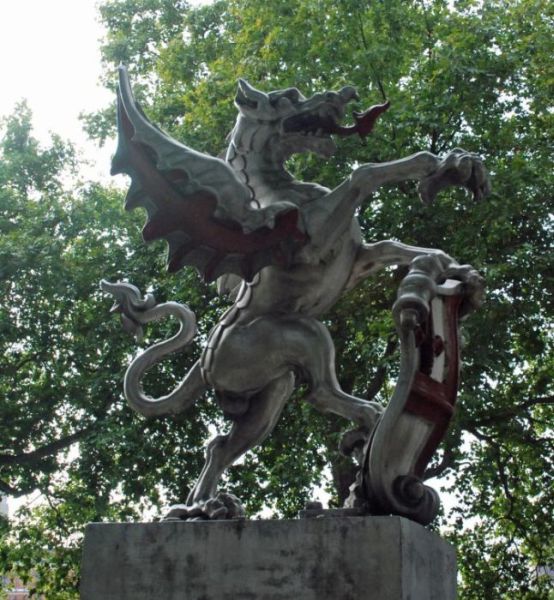 They lived under the entrance to the Coal Exchange in Lower Thames Street
until 1963 when it was demolished. After that they took up residence
on either side of the Victoria Embankment.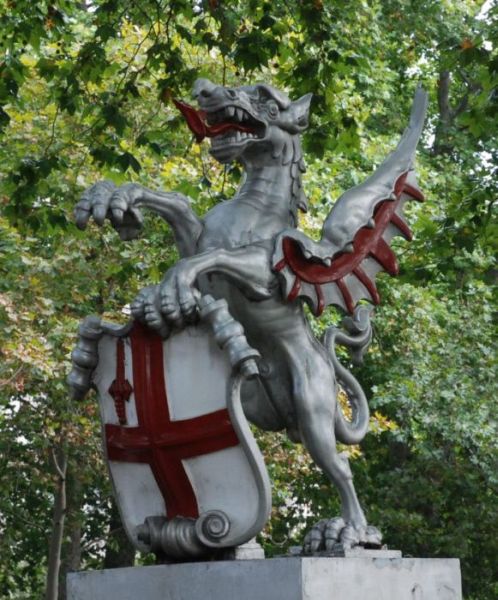 It was then decided that dragons be used
to mark the boundary of the City of London.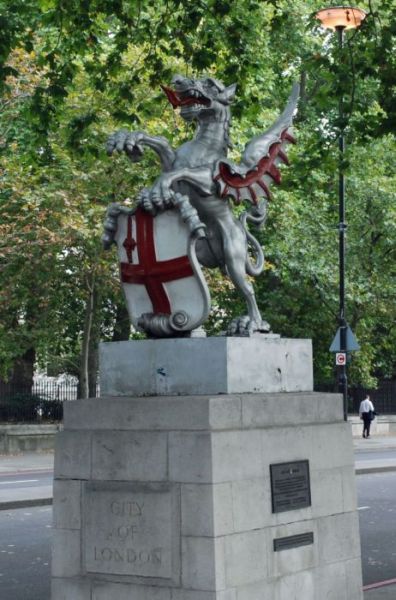 The Aldersgate Dragon.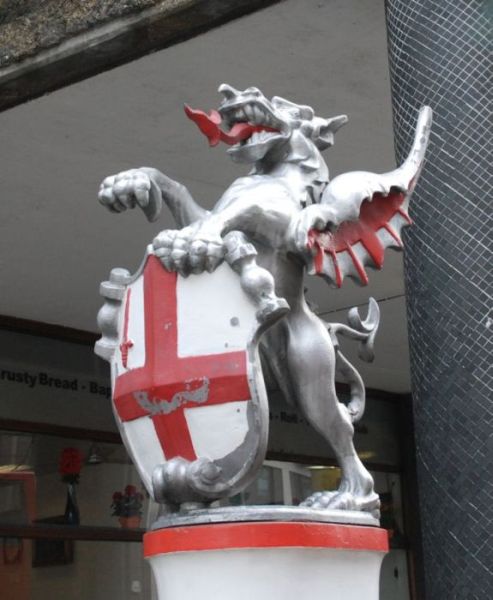 Aldersgate was one of the original seven gates of the City.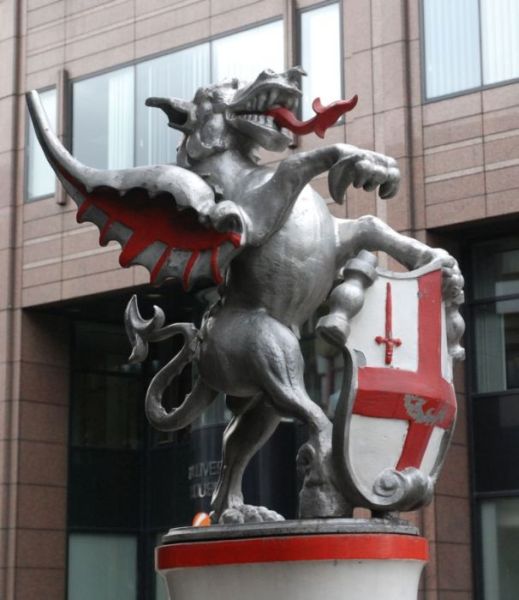 The Aldgate Dragon.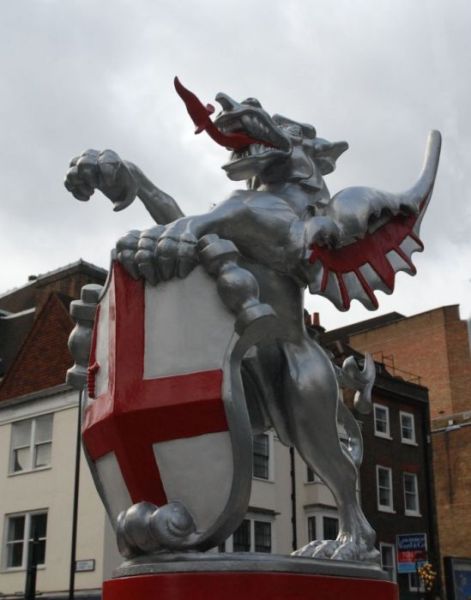 Aldgate was another of the City gates.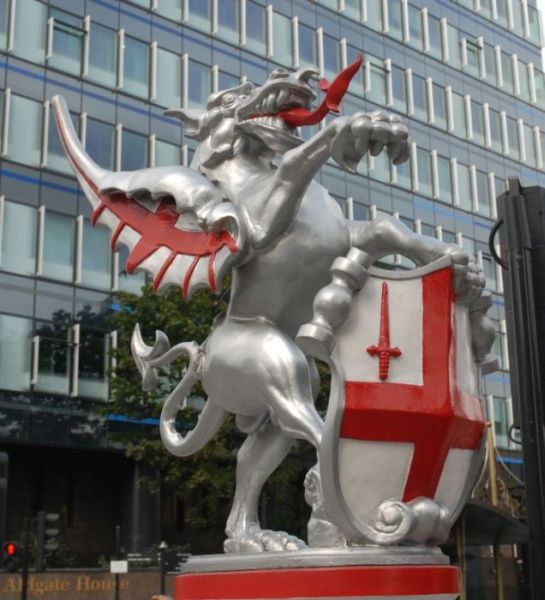 The Bishopsgate Dragon.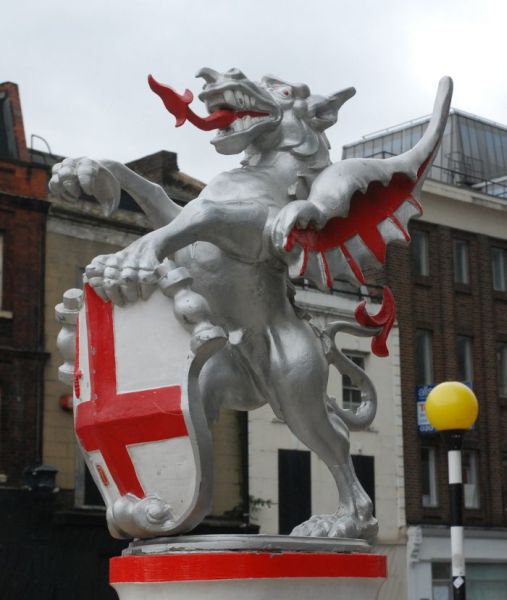 Bishopsgate was another of the City's seven gates.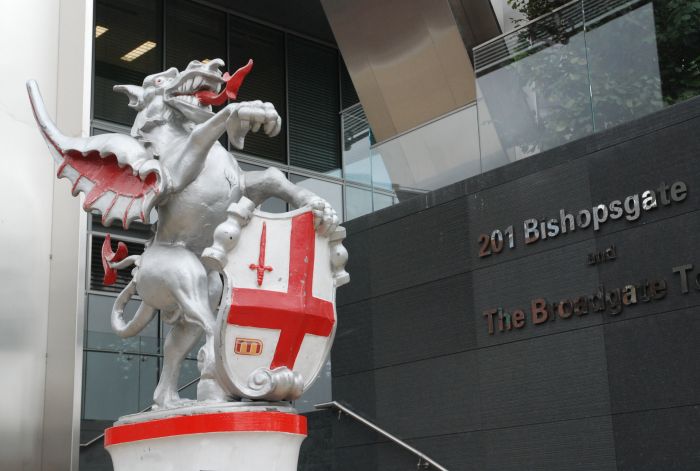 The Blackfriars Bridge Dragon.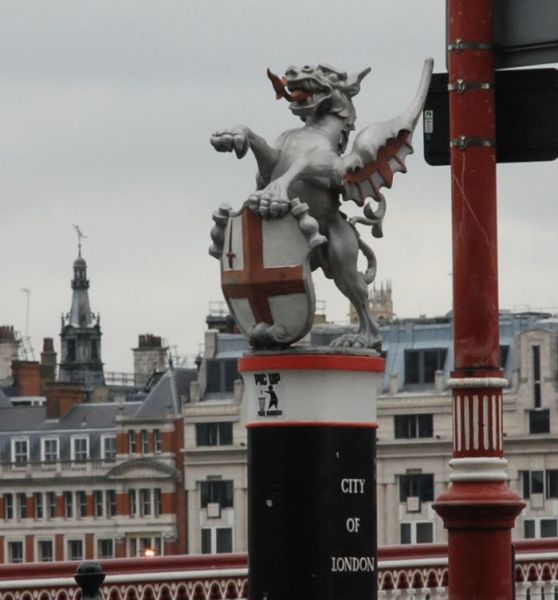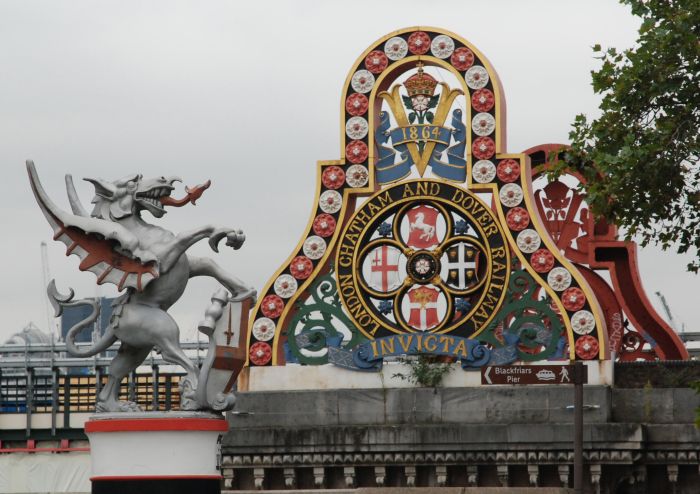 The Blackfriars Bridge dragon with the Blackfriars
railway bridge in the background.

The Farringdon Dragon.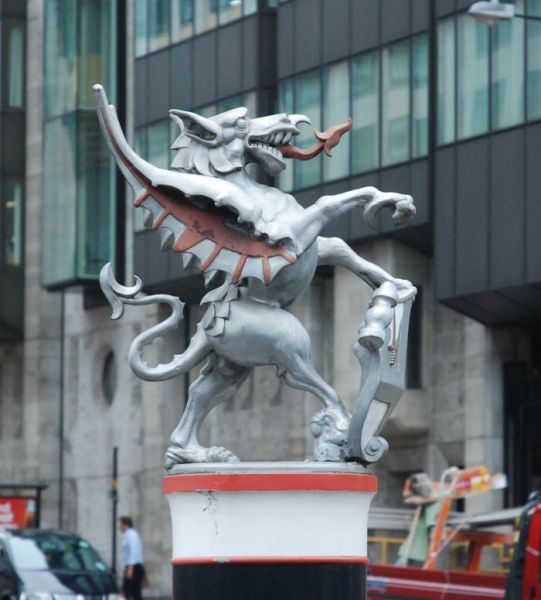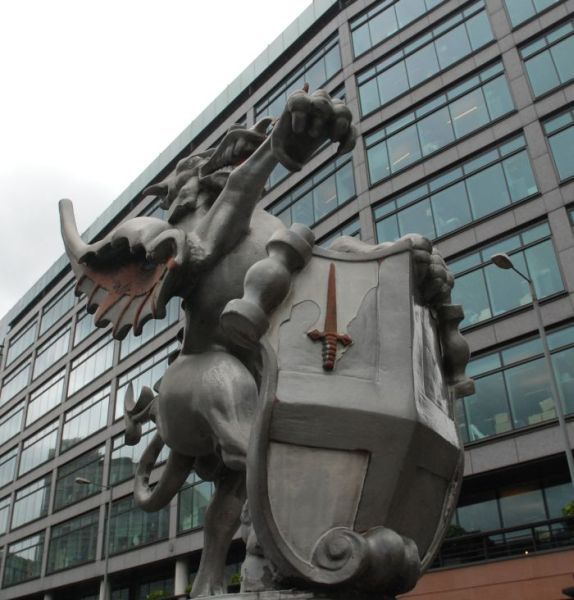 The two Holborn Dragons.

The two London Bridge Dragons.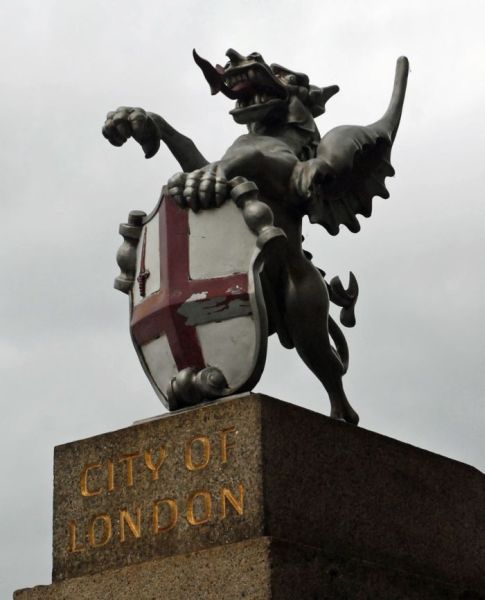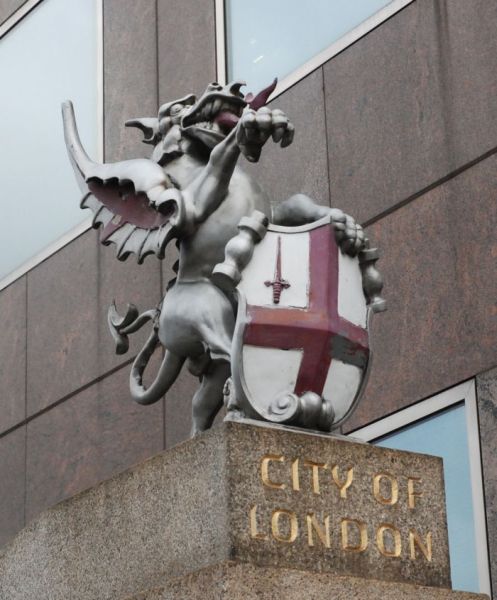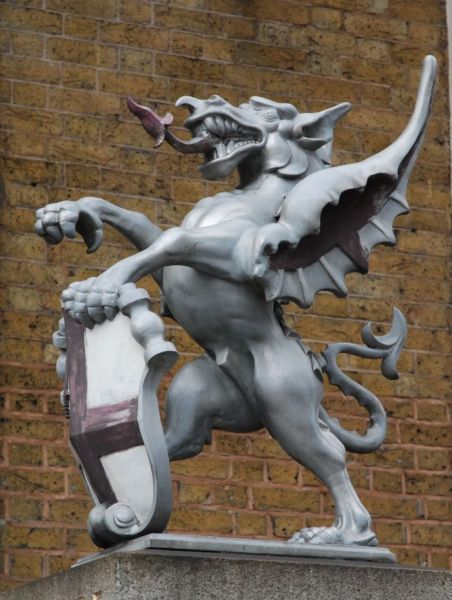 The Moorgate Dragon.

The Temple Bar Dragon.
This dragon is a different breed to the other dragons.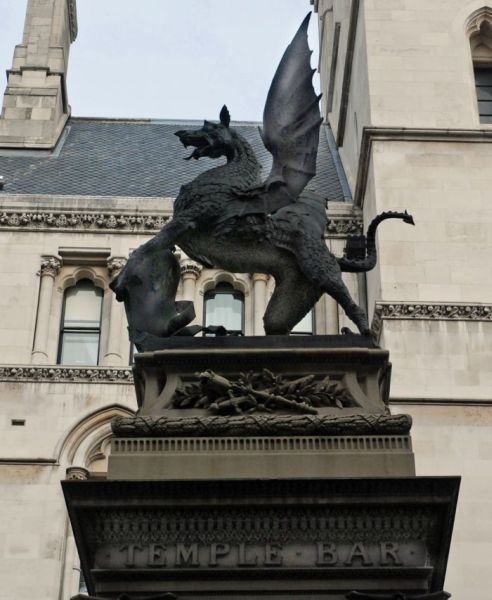 The Temple Bar Dragon Stands guard over the boundary between
the City of London and the City of Westminster.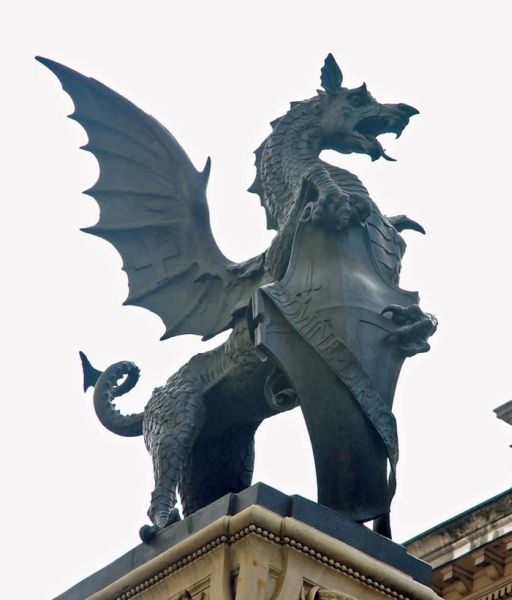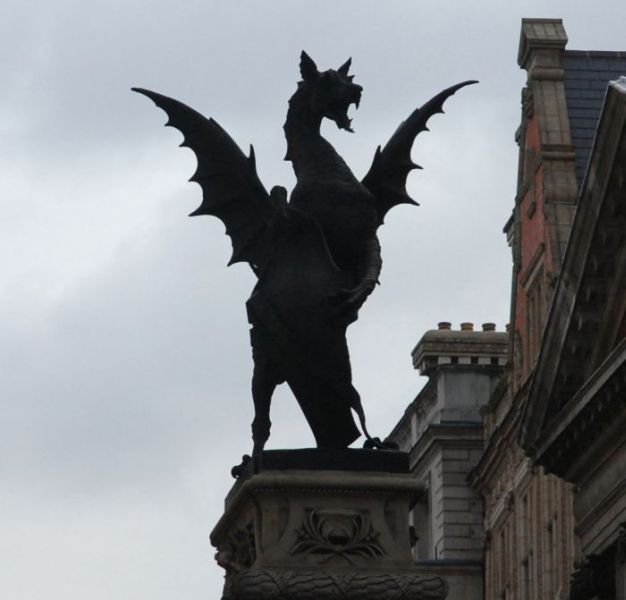 The Temple Bar dragon looks rather more fierce than the others.
There's more about the dragons here.



Photographs © Peter Boulter 2009