Photographs from the archives
(or at least photographs made to look like they're old archive photos!)

England engine Hazel crossing the bridge over the lake.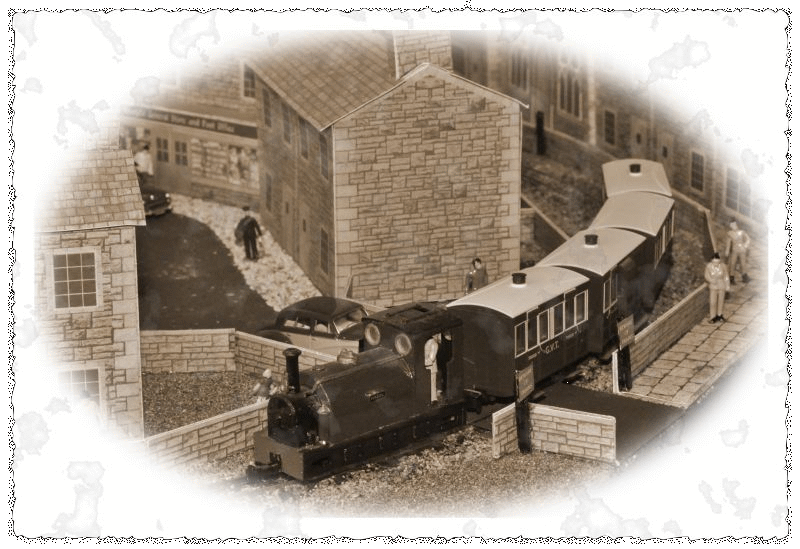 Hazel passes througth the village of Glanfa Newydd.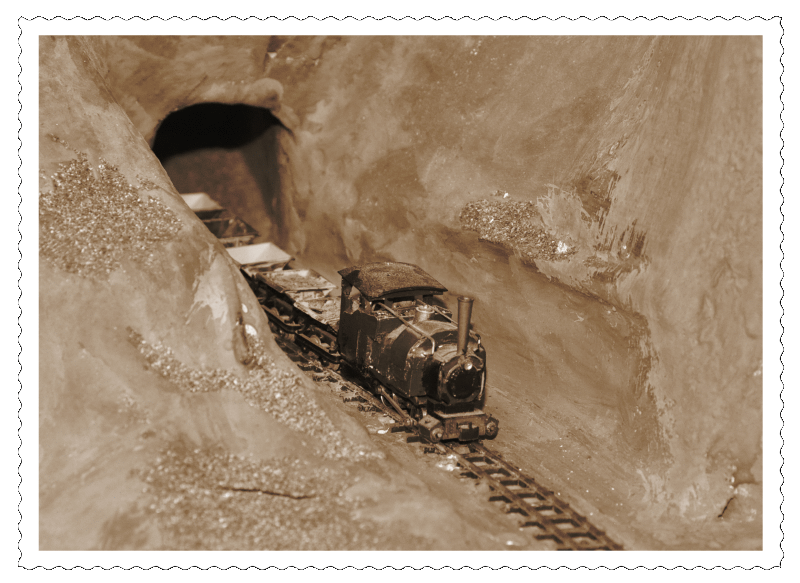 No.2 emerging from the tunnel with a train of tipper wagons.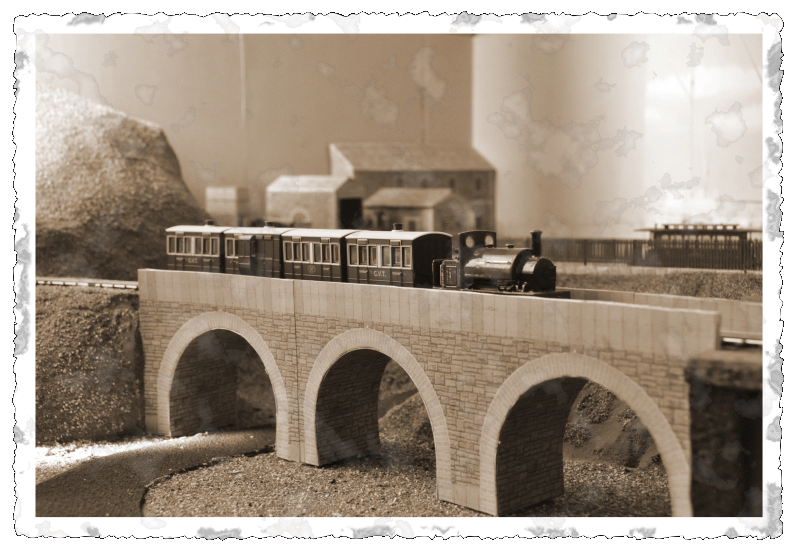 Quarry Hunslett Harry crossing the viaduct.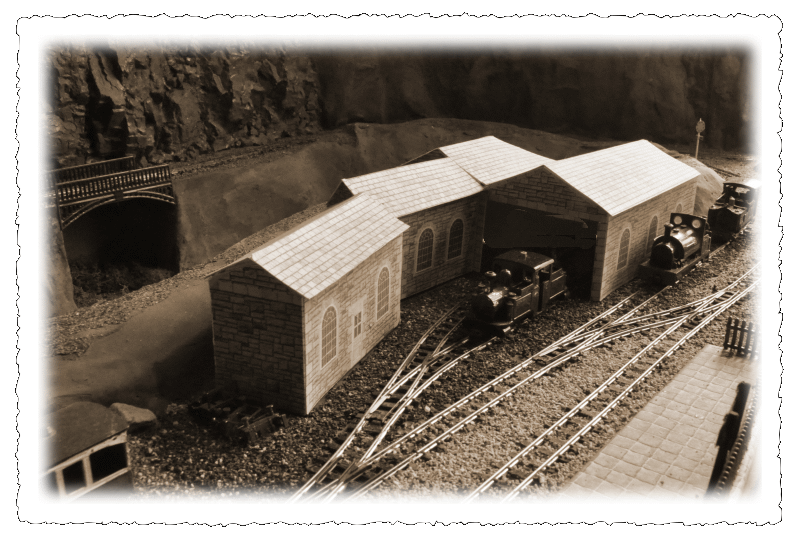 Ffenics loco shed.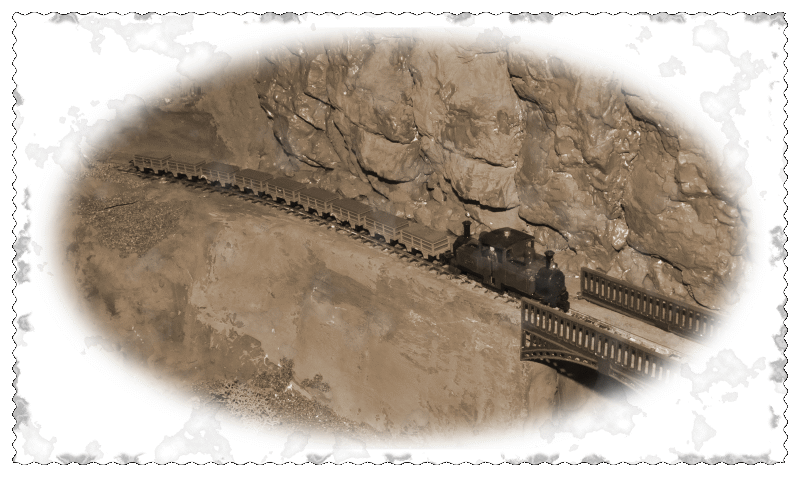 Fairlie loco Dennis approaching the bridge with a slate train.
A rare photo of the Austrian 0-6-2 with a slate train at
Bryn Draig before the west quarry was closed.


Photographs © Peter Boulter 2019